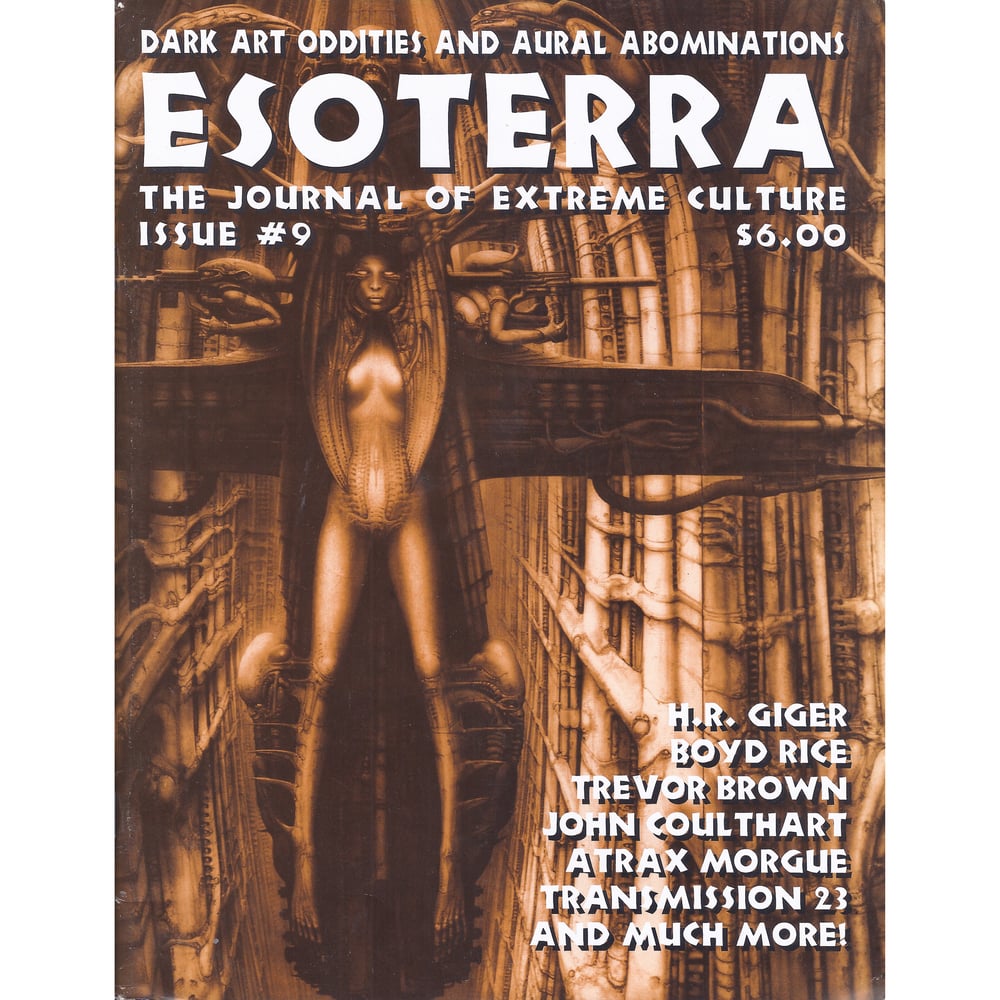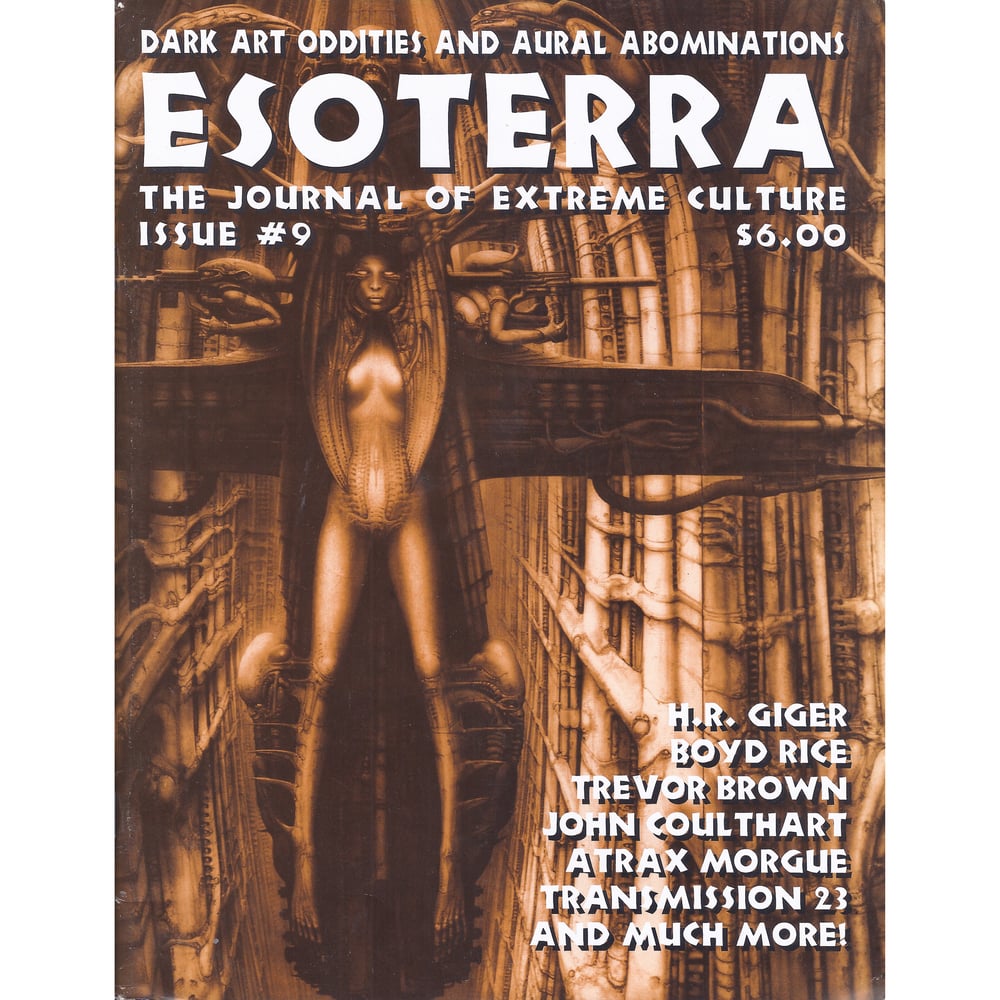 Esoterra Issue #9
€13.00 / Sold Out
Magazine
60 pages of Dark Art Oddities and Aural Abominations.
With H.R. Giger, Trevor Brown, Boyd Rice, Atrax Morgue, Der Blutharsch, Corvus Corax, John Coulthart, and more!
Wraparound color cover by H.R. Giger and four full color pages of Trevor Brown's work.
Writers include Michael Moynihan, Markus Wolff, and Carl Abrahamsson.